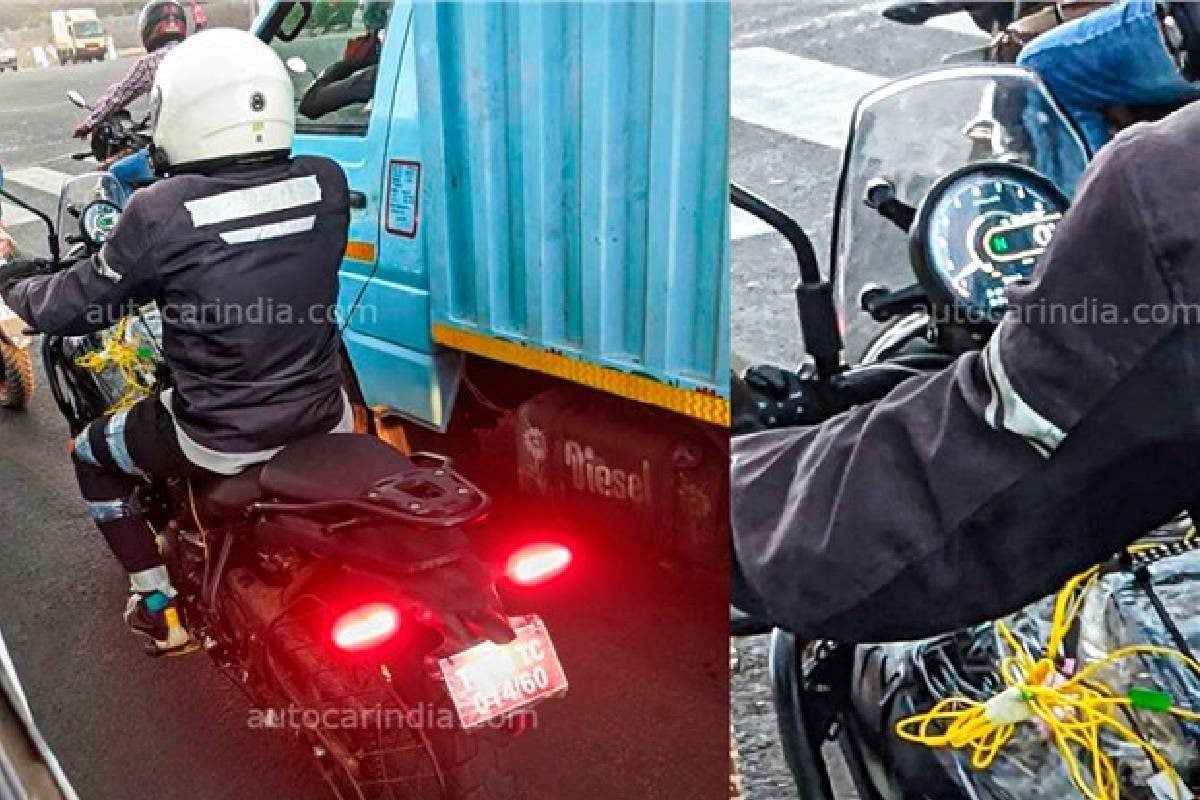 Royal Enfield enthusiasts have been eagerly awaiting the release of the Himalayan 450, and for good reason. This upcoming model will mark a significant milestone for the brand as it introduces their first-ever liquid-cooled engine.
But that's not all! The Himalayan 450 is packed with several other first-of-its-kind features that are bound to leave riders in awe. One such feature is Royal Enfield's very first fully-digital instrument cluster, making a striking departure from the current 411cc bike's semi-analogue design. We've recently had a glimpse of this all-new dashboard, and it is nothing short of impressive.
The Himalayan 450's dashboard boasts a sleek circular pod, similar to other modern RE models. However, the layout within is entirely innovative. The digital tachometer dominates the outer circumference of the unit, while the gear-position indicator takes center stage. Positioned to the right of the gear indicator, the speedometer displays large, easily readable digits. The remaining data is cleverly arranged at the bottom of this circular unit, ensuring riders have all the information they need at a glance.
By observing the numbers on the tachometer, it appears that the redline of this new liquid-cooled engine will reach an impressive 9,000rpm mark. Additionally, the coveted Tripper navigation pod, seen on previous test mules, will also be available on the Himalayan 450, possibly as an optional extra. While the switchgear layout remains consistent with other new-age REs, featuring rotary switches on the cubes, the buttons themselves showcase a fresh design.
Also Read: Royal Enfield 450cc Motorcycle Spotted with Stylish Accessories, Watch Video
Moreover, it has been revealed that the Himalayan 450 will sport an LED headlight, a significant upgrade for Royal Enfield. What's more, the rear indicators will also function as tail lamps, a feature commonly found in premium Harley-Davidson and BMW motorcycles. This indicates that the Himalayan 650 might become the first Royal Enfield bike to incorporate all-LED lighting, further solidifying its status as a trailblazer.
The Royal Enfield Himalayan 450 is poised to revolutionize the motorcycling experience with its groundbreaking features. Enthusiasts can hardly contain their anticipation for the arrival of this game-changing model, which promises to combine the allure of adventure riding with cutting-edge technology. Stay tuned for more updates on this highly awaited release.