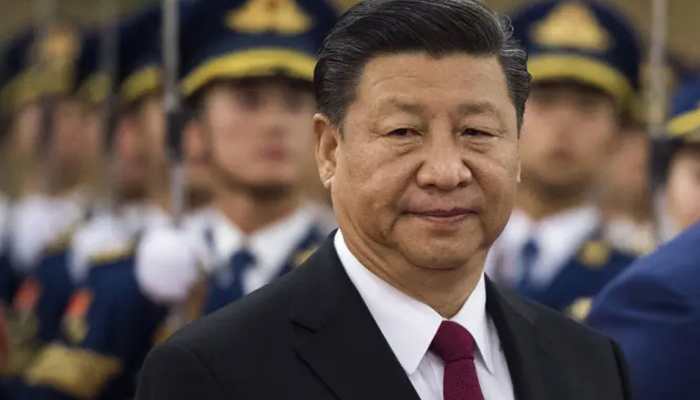 Washington: Former US Secretary of State Mike Pompeo has said that among the dozens of world leaders he had met, he found Chinese President Xi Jinping as the "most unpleasant" of them. Pompeo also recalled how Xi Jinping had threatened to stop sending PPF kits to America if it kept asking for accountability from Beijing on Covid-19. Pompeo made these revelations in his book titled 'Never Give an Inch: Fighting for America I Love.' In his book, Pompeo, 59, mentioned that he held multiple interactions with the Chinese leader and found him "dour" and a "quintessential Communist apparatchik".
He stated that Xi told stories about Chinese victimhood and talked about his "demands to avenge grievances from long before any of us were born." "Personally, I thought Xi was dour. While Putin can be funny and mirthful, even while being evil, Xi was not so serious as dead-eyed. I never once saw an unforced smile," Pompeo wrote in the book that hit the bookstores on Tuesday.
"I also found Xi a quintessential Communist apparatchik: heavy in the abstract, light on the issues under discussion, and always eager to impose his views, even while he pretends to be listening to you. He fit the psychological profile of an East German or Soviet Communist I came to study during my Army days," Pompeo noted.
The former US Secretary of State mentioned in the book about his several interactions with the 69-year-old Chinese leader. Pompeo notes that Xi talked in "hollow tones" and was always in search of words, phrases, and archaic Chinese proverbs of questionable clarity.
"My China policy advisor at the State Department, Miles Yu, later told me that CCP leaders in general, and General Secretary Xi in particular, deploy overwrought erudition to play gullible American leaders,'' he said.
"Of the dozens of world leaders I met, he was among the most unpleasant. How's that for telling the hard truth? Having now seen the regime personified at the highest level, I was gripped by just how different its leaders were from the Chinese people," Pompeo said.
He noted that a small business he ran in Kansas, with an operation in Shanghai that employed fewer than 15 people, enabled him to travel to China several times in the early 2000s. "I had come to love the Chinese people, and I still do. It saddened me that the American model of engagement with China had emboldened a regime with such utter disdain for basic human dignity and that viewed its own people as cogs in the Marxist system of power," he wrote.
Xi, 69, was re-elected as the General Secretary of the ruling Communist Party of China for a record third five-year term last year, a privilege only accorded to party founder Mao Zedong. Referring to his first meeting with Xi, Pompeo said he sized him up and told him what he thought.
"It was clear that he sought to take the measure of me and the Trump team, too. He had already met with Trump at Mar-a-Lago in April 2017. On that occasion, Trump disclosed that he had ordered a strike against Syria and other targets just a few minutes earlier. Undoubtedly, Xi knew this was not Team Obama. My message in Beijing reinforced it," he said.
In the book, Pompeo writes that at the peak of the Covid-19 crisis, Xi told then-president Donald Trump that continued calls for accountability would jeopardise America's ability to receive Personal Protective Equipment (PPE) shipped from China. Coronavirus originated in the central Chinese city of Wuhan in early December 2019 before spreading across the world, killing over 6 million people globally upending businesses.